Is HGV Driving the Right Career For You? The Four Reasons It is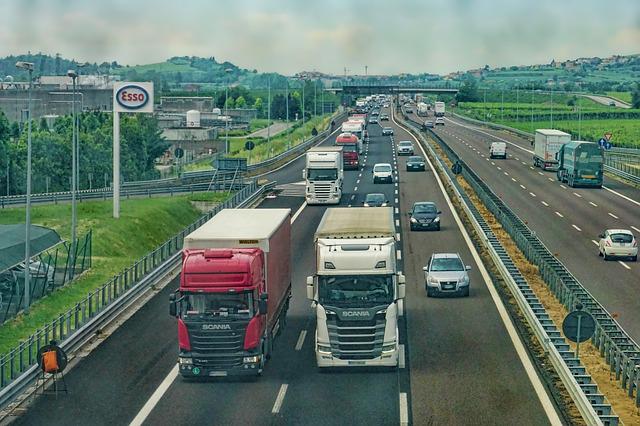 HGV drivers play an important role in the country's economy. In the UK, they play an important role in the supply chain by transporting different types of goods and supplies. In fact, the last two years have shown how important the HGV sector is to the growth of the country.
However, there is a massive shortage of HGV drivers in the country. Although this is bad news for consumers, it is excellent news for those looking to join the industry. This means that current transportation jobs are plentiful and worth looking at. That is because they offer strong benefits, like the freedom to be on the road, excellent pay, and the ability to be your own boss.
If you are considering a career in the HGV driving industry, below are four reasons why it might be the perfect opportunity for you.
I) Job Stability
The best thing about this industry is that the job is secure. What does this mean? A well-trained driver will always be in demand, especially now when there is a driver shortage. This means that you will never have to worry about job security. The COVID-19 pandemic showed that HGV drivers come with an extra layer of security, unlike many other careers.
II) Excellent Earning Potential
The truth is that we are all looking for careers with excellent earning potential, and being an HGV driver never disappoints. The starting salary is £20,000. However, the current shortage has increased the demand, which has increased the starting salary to £30,000. However, it is important to note that all of this depends on the employer, your skill or training level, or the role you play within a company.
III) It Is Simple To Enter The Industry
One of the easiest industries to get into is HGV driving. That is because becoming certified is easier and not expensive. First, you do not need a degree but are required to undergo several tests before being certified. Of course, you will have to be 18 years of age or older and have a category B driving licence to undergo HGV training. You will be required to apply for a provisional lorry driver's licence and complete a medical. Do not forget that you will need to pass both practical and theory tests to be certified with a Professional Competence Qualification Driver Certificate. For readers in the Surrey area take a look at HGV training in Surrey.
This may sound like a long process, but what many people do not know is that it takes between 8–10 weeks. The moment you have qualified; you are ready for work. Remember, the classes are not expensive compared to others. The best thing is that there are many incentives that encourage new drivers to qualify, which means you may never have to pay for the classes.
IV) Freedom
If you are a person who cannot stand the 9–5 working hours behind a desk or in a factory, then you should consider being an HGV driver. The best thing about being an HGV driver is that you can choose your working hours based on your responsibilities and lifestyle. Driving an HGV allows you to not only choose your working hours but also to get out and explore the country. You get the opportunity to meet new people and listen to your favourite playlists while working. In a nutshell, as long as you obey traffic and company rules, you get the freedom to do anything you want.